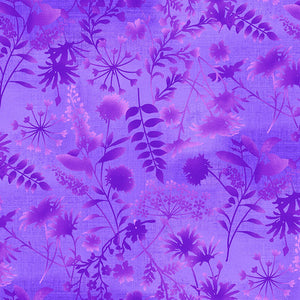 Woodland Wonders - Wildflower Toss in Purple - Studio e
This fabric is a gorgeous wildflower toss.  With the many shades of purple from the lightest to the darkest the wildflower toss will be a lovely addition to any project.  
4874-55, 100% cotton, 42" - 45" width
Fabric is sold in 1 yard increments, 2 or more yards will be continuous yardage.