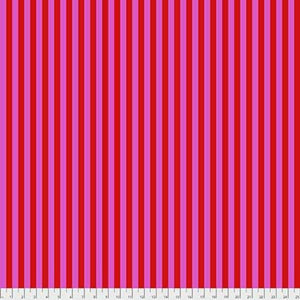 Tula Pink - Tent Stripe in Peony - Free Spirit Fabrics
A deep pink, almost red stripe with a lighter pink stripe, much like the shadings of the flower the fabric is named for.  Bright and happy a winner in any project.
PWTP.069.PEONY, Tula Pink Tent Stripe, Free Spirit Fabrics
100% cotton, 42" - 45" width
Fabric is sold in 1 yard increments, 2 or more yards will be continuous yardage.