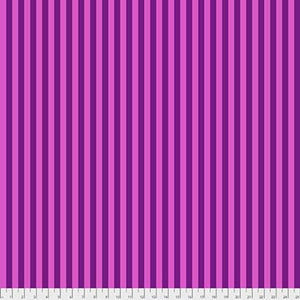 Tula Pink - Tent Stripe in Foxglove - Free Spirit Fabrics
Purple and purple in light and dark stripes.  Bright and fun colors from Tula Pink to add a WOW factor of color and interest to any project.
PWTP.069.FOXGL, Tula Pink Tent Stripe, Free Spirit Fabrics
100% cotton, 42" -45" width 

Fabric is sold in 1 yard increments, 2 or more yards will be continuous yardage.