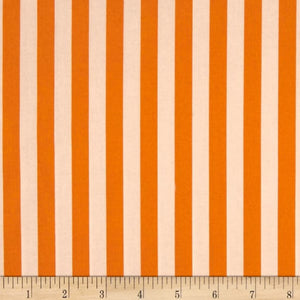 Tula Pink - Tent Stripe in Begonia - Free Spirit Fabrics
From Tula Pink and Free Spirit Fabrics another bright and fun tent stripe.  Begonia is bright orange and white stripes, sure to add color and pizazz to any project.
PWTP069.BEGON, Tula Pink Tent Stripe, Free Spirit Fabrics
100% cotton, 42" - 45" width
Fabric is sold in 1 yard increments, 2 or more yards will be continuous yardage.