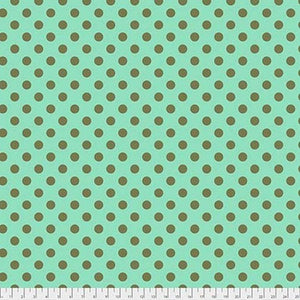 Tula Pink - Pom Poms in Agave - from Free Spirit Fabrics
An unusual coloration of gray brown pom poms on a greenish background.  True Tula Pink colors.  Unusual and fun.  Great for an accent piece!
PWTP118-AGAVE, Tula Pink Pom Poms, 100% cotton, 42" - 45" width, Free Spirit Fabrics
Fabric is sold in 1 yard increments, 2 or more yards will be continuous yardage.