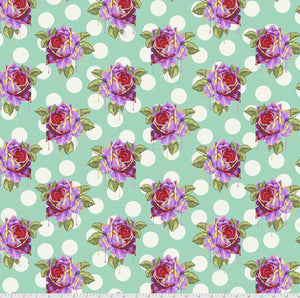 Tula Pink - Painted Roses, Wonder - Curiouser & Curiouser - Free Spirit
Painted roses in pinks and reds on  a background of teal with with  white dots.  A fun and unusual  way to color these lovely roses.
PWTP161Painted Roses - Wonder, Tula Pink, Curiouser & Curiouser, Free Spirit Fabric
100% cotton, 42" - 45" width
Fabric is sold in 1 yard increments, 2 or more yards will be continuous yardage.