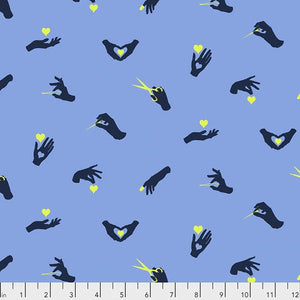 Tula Pink - Homemade - Busy Fingers - Noon - from Free Spirit
Shades of blue with yellow highlighting necessary items needed for homemade projects.  Note the hearts as all homemade projects should be made with love.
PWTP144-NOON, 100% cotton, 42" - 45" width
Fabric is sold in 1 yard increments, 2 or more yards will be continuous yardage.