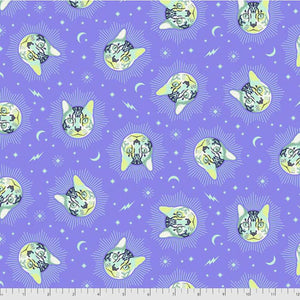 Tula Pink - Cheshire - Curiouser & Curiouser - Free Spirit Fabric
Expect the unexpected from Tula Pink!  The unusual coloration of the Cheshire Cat floating on the purple background is bold and bright and so typical Tula colors.  A fun fabric to use anywhere it would be great to fussy cut.
PWTP164, Cheshire - Daydream, Tula Pink, Curiouser and Curiouser, Free Spirit Fabrics
100% cotton, 42" - 45" width
Fabric is sold in 1 yard increments, 2 or more yards will be continuous yardage.