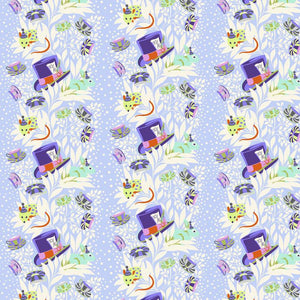 Tula Pink - 6pm Somewhere - Curiouser & Curiouser - Free Spirit
The 6pm Somewhere in the Daydream colorway is bright, fun and full of characters from the story.  Look for Tula solids to pair with these bright, fun and typical Tula prints.
PWTP165, 6pm Somewhre Daydream, Tula Pink, Curiouser & Curiouser, Free Spirit Fabric
100% cotton, 42" - 45" width
Fabric is sold in 1 yard increments, 2 or more yards will be continuous yardage.