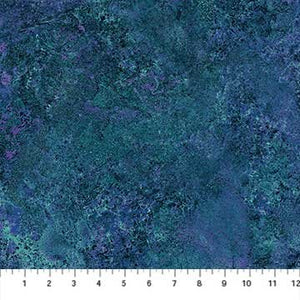 Stonehenge Gradations Brights - Mystic Midnight Deeper Blue- from Northcott
A fabulous mottled fabric in dark blues with hints of white and purples.  A great blender background or feature fabric.
39301-47, 100% cotton, 42" - 45" width
Fabric is sold in 1 yard increments, 2 or more yards will be continuous yardage.