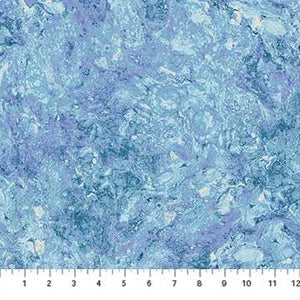 Stonehenge Gradations Brights - Mystic Midnight Blues - Light - from Northcott
A fabulous mottled fabrics with shades of blues, hints of purple and white.  An amazing blender, background or focal fabric.
39303-46, 100% cotton, 42" - 45" width
Fabric is sold in 1 yard increments, 2 or more yards will be continuous yardage.