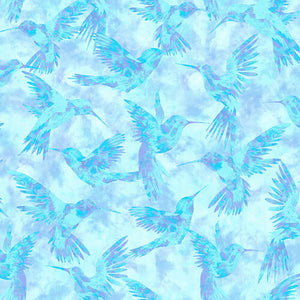 Studio e - Hummingbird Heaven - Hummingbird Allover - Sky Blue - Elizabeth Isles
Bright blue hummingbirds fluttering on a background of multi shades of blues.  This could be a great blender or a stand alone piece.
Studio e, 5771-17, Hummingbird Heaven Sky Blue Hummingbird Allover, Elizabeth Isles
100% cotton, 42" - 45" width
Fabric is sold in 1 yard increments, 2 or more yards will be continuous yardage.