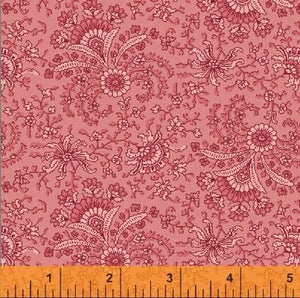 Secrets & Shadows all over Floral Paisley from Windham
An overall floral of rosy-pink Edwardian style flowers--looks great on its own, or with neutrals.  Also looks wonderful with reproduction fabrics.  

39393-8, 100% quilting cotton, 42" -45" width
Fabric is sold in 1 yard increments, 2 or more yards will be continuous yardage.