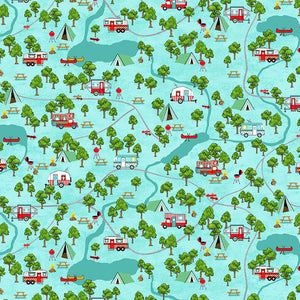 Roamin' Holiday Campsite Map - from Studio e
Find your favorite spot with the campsite map of the roads and trails.  Shade trees, ponds, and a variety of camp sites all shown on a light blue background.
5505-11 - Campsite Map, 100% cotton, 42' - 45" width
Fabric is sold in 1 yard increments, 2 or more yards will be continuous yardage.