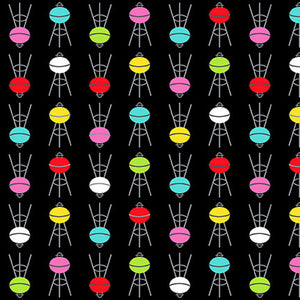 Roamin Holiday Barbeque Grills - from Studio e
An essential part of the campground experience, the barbeque grill.  The multicolored grills on a black background will bring back many happy memories of summer days spent at campgrounds or grilling in the backyard.
5508-99, Black Barbeque Grills, Studio e

100% cotton, 42" - 45" width
Fabric is sold in 1 yard increments, 2 or more yards will be continuous yardage.