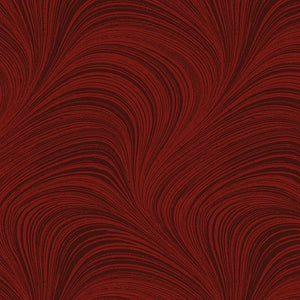 Red Wave 108" Quilt Backing - from Benartex
Quality and texture in a 108" wide backing.   No piecing necessary when using the  Benartex deep red wave backing that will go well with many other colors.  Save time and money as each yard of 108" fabric is equal to over 2 yards of 42"-45" fabric.
Benartex 2966W-19, 100% cotton, 108" width
Fabric is sold in 1 yard increments, 2 or more yards will be continuous yardage.