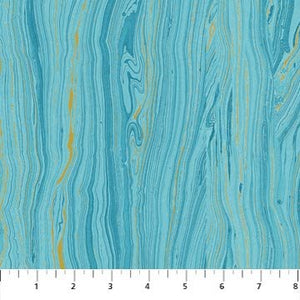 Northcott Artisan Spirit Sandscapes - Woodgrain in Lagoon Blue
An exquisitely marbled fabric enriched with gold metallic accents.  Great in landscape style quilts or use as a blender or background. 
20474M-62, 100% cotton, 42" - 45" width
Fabric is sold in 1 yard increments, 2 or more yards will be continuous yardage.