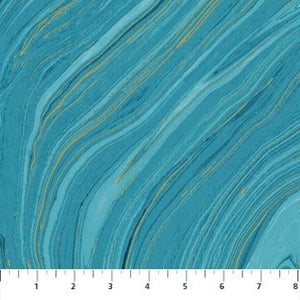 Northcott Artisan Spirit - Sandscapes in Bahama Blue
A gorgeous blue with gold metallic highlights.  Wonderful as a blender, background or when used  ask sky blue or bright blue water in a landscape setting.
20476M-63 100% cotton, 42" - 45" width
Fabric is sold in 1 yard increments, 2 or more yards will be continuous yardage.