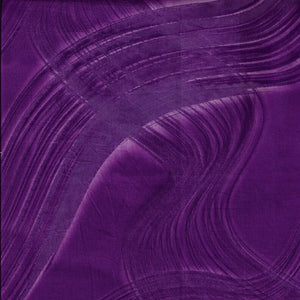 Murano Batik - Purple Glass Texture - from Blank Quilting
Inspired by Venetian glass this gorgeous purple glass texture is like looking at a piece of ancient glass with swirls and imperfections.  A lovely blender, background or as an accent piece.
1186-55, 100% cotton, 42" - 45" width
Fabric is sold in 1 yard increments, 2 or more yards will be continuous yardage.