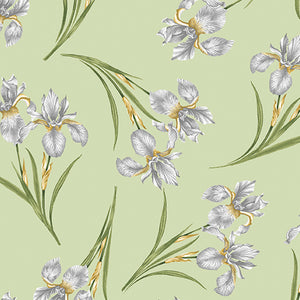 Magnificent Blooms - Iris on Sage - from Benartex
The lovely paper white iris with vivid green leaves depicted on a sage green background.  So realistic you could almost pick a bouquet.
Benartex 6783-40, 100% cotton, 42" - 45" width
Fabric is sold in 1 yard increments, 2 or more yards will be continuous yardage.