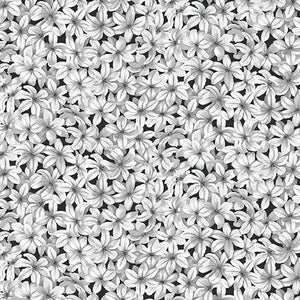 Magnificent Blooms - Hyacinth Petals in Gray - from Benartex
The shades of grays on a black background could be a focal fabric or a blender. The Hyacinth Petals in gray are a wonderful example of attention to floral details.  The petals are depicted so well you can almost pick them from the fabric. 
Benartex 6785-11, 100% cotton, 42" - 45" width
Fabric is sold in 1 yard increments, 2 or more yards will be continuous yardage.