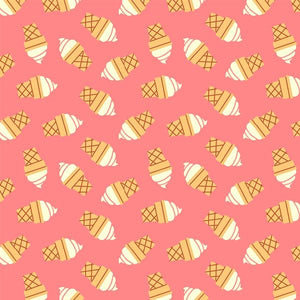 Paintbrush Studio Fabrics - Ice Cream Cones on Pink
Ice cream, the perfect summer food!  Here it is shown as vanilla cones on a pink background.  Perfect for a summer table runner, or a pillow case for an ice cream lover of any age.
120-209421, 100% cotton, 42" - 42" width
Fabric is sold in 1 yard increments, 2 or more yards will be continuous yardage.