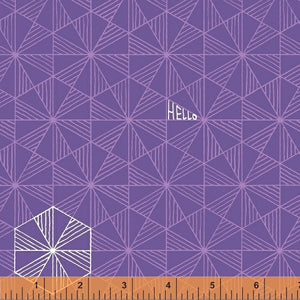 Windham Fabrics - Good Vibes Only - Purple Tone on Tone
A lively purple, with both lighter purple and white as accent colors.  A bold blender or a fun purple tone on tone.  
51108-22, 100% cotton, 42" - 45" width
Fabric is sold in 1 yard increments, 2 or more yards will be continuous yardage.