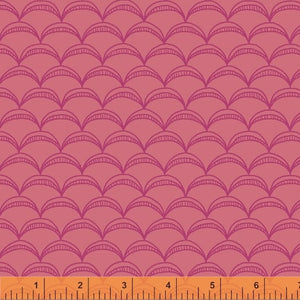 Windham Fabrics - Good Vibes Only - Pink on Pink
A pink tone on tone or blender with an unusual clamshell style print design in darker shades of pink.  Soft and calming,  perfect for a background or accent.
51105-13, 100% cotton, 42" - 45" width
Fabric is sold in 1 yard increments, 2 or more yards will be continuous yardage.