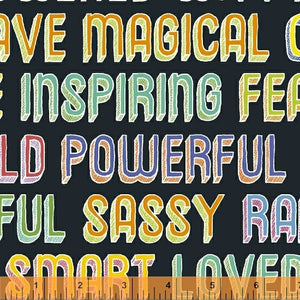 Windham Fabrics - Good Vibes Only- Multi Color words on Black
A variety of words, inspirational, uplifting and more.  Use as the complete word or cut individual letters to create a special message.  Fun, bright and cheerful.
51101-01, 100% cotton, 42" - 45" width
Fabric is sold in 1 yard increments, 2 or more yards will be continuous yardage.