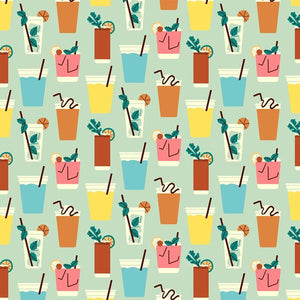 Paintbrush Studio Fabrics - Food Trucks Drinks on Aqua
What is your favorite drink, lemonade, Iced tea, or something else?  You are sure to find it among the multitude of beverages printed on an aqua teal background.  Fun fabric!
Paint Brush Studio 120-209392, 100% cotton, 42" - 45" width
Fabric is sold in 1 yard increments, 2 or more yards will be continuous yardage.