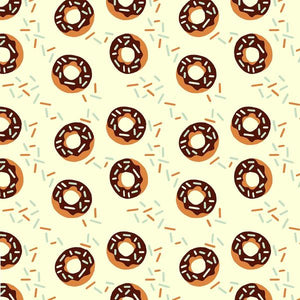 Paintbrush Studio Fabrics - Food Trucks - Chocolate Donuts on Ecru
Yummy chocolate donuts with sprinkles on a creamy ecru background.  They look good enough to eat but use them for napkins, placemats, table runners even head bands would be fun with this yum fabric.
Paintbrush Studio 120-209412, 100% cotton, 42" - 45" cotton
Fabric is sold in 1 yard increments, 2 or more yards will be continuous yardage.