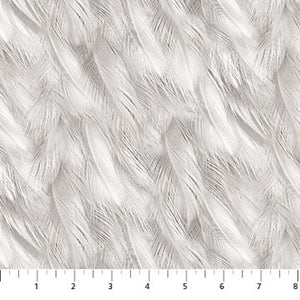 The Great Blue-Jacaranda Feathers - Northcott
Soft snowy white feathers, much like the coloration of white feathers on The Great Blue.  A nice contrast to the blue and green coloration of water and lilies.
20432-11, Feathers, The Great BLue-Jacaranda, Northcott
100% cotton, 42" - 45" width
Fabric is sold in 1 yard increments, 2 or more yards will be continuous yardage.