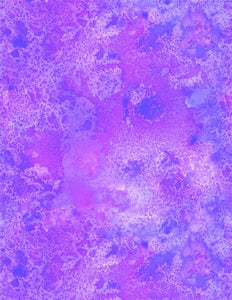 Wide Quilt Backing - Purple Cosmos - from Wilmington Prints
The bright swirling colors of purple, lavender and violet create a bright and cheerful quilt backing.  At 108" wide no piecing is necessary for quilts up to king size.
Wilmington Prints Q1039-31489-603-17 100% cotton, 108" width
Fabric is sold in 1 yard increments, 2 or more yards will be continuous yardage.