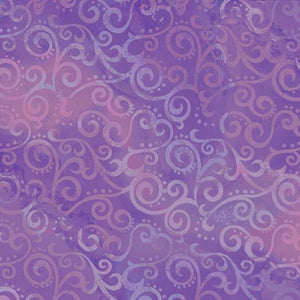 Ombre Scroll in Wisteria - from QT Fabrics
The Ombre Scroll designs from QT Fabrics are a must for quilters.  The beautiful colors in complimentary hues make each fabric a wonderful blender but the scroll designs and colors look absolutely wonderful in borders and piecework.
24174-LV, 100% cotton, 42" - 45" width
Fabric is sold in 1 yard increments, 2 or more yards will be continuous yardage.