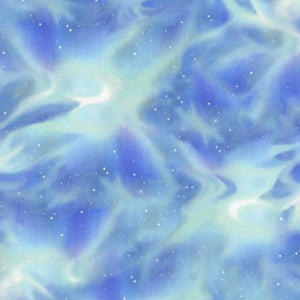 Northern Lights in Blue - from QT Fabrics
This fabric captures all the beauty and colors of the aurora borealis or northern lights.  This is a spectacular color and light show by nature when certain conditions are met.  It is an unforgettable event for those who have seen it.  Bright bold and beautiful!
1649-24425-B, 100% cotton, 42' - 45" width
Fabric is sold in 1 yard increments, 2 or more yards will be continuous yardage.