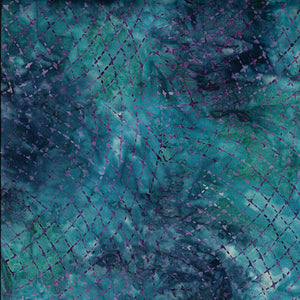 Murano Batik- Blue Stitch Design - from Blank Quilting
The Murano collection inspired by Venetian glass, creates the look of hand blown glass in show stopping batiks.  The blue stitchery design of this fantastic fabric is awe inspiring. 
1180-77, 100% cotton, 42" - 45" width
Fabric is sold in 1 yard increments, 2 or more yards will be continuous yardage.