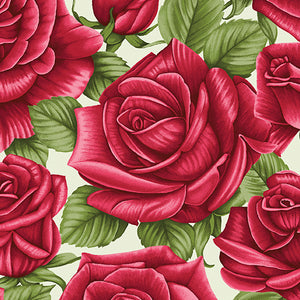 Benartex - A Festival of Roses - Festive Roses on Green
The lovely red roses with bright green leaves all featured on a soft green background.  Lovely!  Fabric begging to be fussy cut to show off the large rose blooms.

Benartex 6637-42, 100% cotton, 42" - 45" width
Fabric is sold in 1 yard increments, 2 or more yards will be continuous yardage.